ABOUT US
The Moldovan-Irish joint venture "DELMAR CONSTRUCTIONS" SRL operates on the Moldovan construction market since 2005.
We carry out construction of residential and administrative complexes of an extensive intricacy, with all the engineering networks included and commissioning in the white version or with the "turn-key" finishing.
The company has more than 120 employees: engineers, foremen, managers and professional workers with extensive construction experience.
The main principles that we guide in our work process are the following:
Compliance of the technological process,
Performing of the quality works,
Implementation of new technologies,
Compliance of the execution terms and conditions.
The basis of our work is quality. Due to the quality and compliance of the terms of construction works, we have been selected by external donors such as: the World Bank, the United Nations Program and the European Investment Fund for construction of several projects of social significance.
Our Team "Delmar Construction"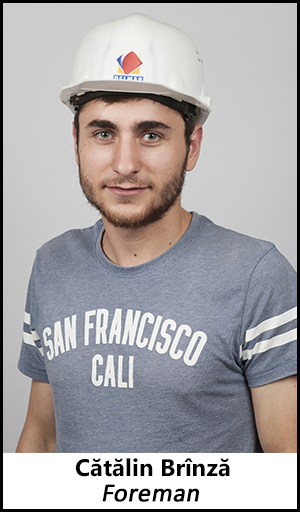 We build relationships based on trust